Coucou Les French learners,
It is a busy time of the year and Christmas is fast approaching! Noël approche !

Well guys, with E-business, we have to reduce the staff…
Did you know that "experiencing emotion can influence how well we remember things". According to Business Insider, " Researchers from New York University have found evidence that reacting to something emotionally — like watching a scene in a film — may also improve how well you remember something you've seen, and this memory boost could continue as much as 30 minutes after experiencing the emotion."
Dix publicités sur Noël
So why not watch French commercials? They are fun to watch, they are short AND they show a lot about culture and how the French think and behave! AND the images and emotions help you understand the message. When you understand what you hear or read, you acquire new language.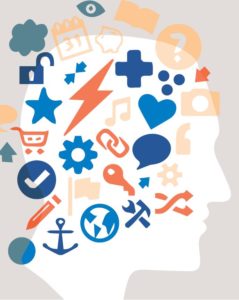 Commercials are a GREAT WAY to acquire French while experiencing emotion!
Thanks to language teacher Dustin Williamson who shared a list of Spanish and French Christmas commercials on the Facebook group for French teachers using Comprehensible Input, here are my 10 favorites:
Milk is important over winter:

La pub du lait – hiver 2012
A beautiful song about a special gift. This advert is from la Suisse, Switzerland: Une boîte pleine d'amour
Attention ! This is from Québec so the pronunciation is slightly different than mine but this is très

drôle

, really funny! Videotron pour les Fêtes
Have you ever seen a roasted turkey standing up on the dinning table and starting to speak? This advert is to get satellite TV! Pub NoëlCanalSat Dinde
Not much speaking in this ad but it brings on the Christmas spirit and you will hear " Joyeux Noël ! " (yes! Uber Eats is also in France and they did not translate it to Uber Mange!) Uber Eats Noël  
This advert is from Belgium so the song is humorous (the Belgians have a lot of humour); " ça va coûter un bras " is a French expression meaning like in English "it is going to cost an harm and a leg" Lidl Belgium – Noël tous

ensemble

c'est possible 2018
Another publicité québécoise about milk. This time you will hear " Joyeuses fêtes ! " Questions de Noël sur

le lait

(Canada) 2018
It is the Big Day but Santa fell unconscious. Will the M&M's save the day? Le M&M'S JAUNE va t'il sauver Noel 2018

Cette

publicité est trop mignonne, this ad is so sweet! Bouyges Telecom 2019
Intermarché is a big chain of supermarkets in France. This ad is very sweet too! Pub Intermarché Noël – J'ai

tant

rêvé – 2017
#inputaloneissufficient
24 histoires avant Noël
To experience more positive emotion, READ & LISTEN to French stories!
I have your back.
Although, the series about Marie et Médor à Paris is over, you can keep on watching more of their adventures! Last year, I compiled a series of 24 compelling episodes about Marie et Médor preparing for Christmas.
If you have not watch them yet, start now. They are sweet and have lots of French Christmas culture. You will find out Saint Nicolas et le boucher, les marrons glacés, les treize desserts de Noël…
If you know them already, watch them again! AND READ them too! The scripts are now available in the present and in the past tense as an eBook or FOR FREE when you are a member of the French Learners community.
Pas d'inquiétude ! No worries! I am back in December with more YouTube videos about book recommendations. BECAUSE reading is POWERFUL.
I love hearing from you so keep up sending me feedback. I am here to help you acquire French WITH JOY.
#trusttheprocess
Happy French acquisition!
P.S. Got friends, family, colleagues or clients who want to become fluent in French? Share this with them, they'll thank you for it