Experience an authentic French adventure
October 16 to 20
Immerse yourself in French: join Alice and your fellow French learners in Pau!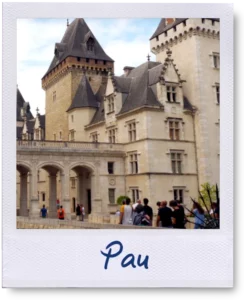 Boost your French in a secure haven.
Understand and speak French with ease through daily exclusive in person sessions with Alice.
Embrace our vibrant community of French learners.
Craft lasting memories to cherish forever.

Join our 5-day immersive program in a relaxed and welcoming ambiance.
Day 1- Lundi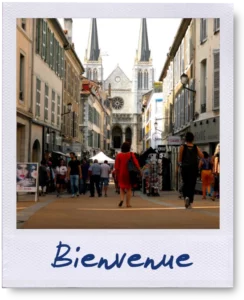 Bienvenue
Morning – Meet & Greet
Indulge in a delicious French brunch and connect with Alice, Astrid (Alice's sister), and the familiar faces you've encountered online!
Afternoon – Stroll through Pau
Explore the enchanting wonders unique to Pau with Alice & Astrid as your gentle guides.
---
Day 2 – Mardi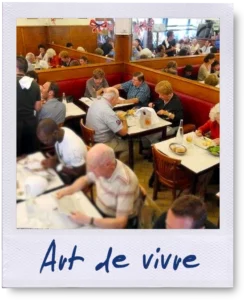 Art de vivre
Morning – Ignite your French
Who said croissants and chocolatines ?
Deep dive focussed session in our cosy classroom.
Lunch – Savour the essence of a French brasserie
Afternoon – Conversations through Arts
Witness and engage in compelling discussions about unique paintings and sculptures at the Musée des Beaux Arts.
---
Day 3 – Mercredi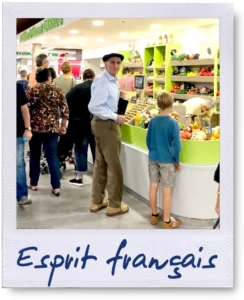 Esprit français (French spirit)
Morning – Embark on a culinary adventure
Unleash your inner foodie at Les Halles, an extraordinary market brimming with gastronomic delights.
Lunch – Delight in a culinary experience at a top-notch restaurant
Afternoon – Enhance your French
Deep dive focussed session in our cosy classroom.
Let's have an apéro together!
---
Day 4 – Jeudi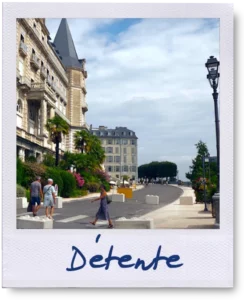 Objectif Détente (Relaxation with purpose)
Morning – Speak French with confidence
Learn techniques to feel at ease and confident.
Unleash strategies to express yourself fluently in French.
Lunch – Have a taste of the big French cuisine in an authentic place
Afternoon – Stroll through Pau
Wander amidst the picturesque parks and captivating vistas of Pau with Alice and Astrid as your loving guides.
---
Day 5 – Vendredi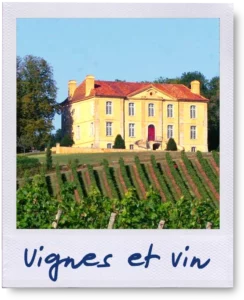 Vignes et vin (Vineyards and Wine)
Immerse yourself in the breathtaking ambiance of a charming vineyard near Pau.
Become an apprentice oenologist.
Experiment and create your own wine.
Bid farewell with un dernier verre in Pau.
---
10 participants ONLY.
Throughout this 5-day program, you will boost your French, explore the unique history and discover the hidden gems of Pau, as well as indulge in exquisite cuisine. You will also connect with like-minded individuals, forging new friendships.
Whether you are a beginner or an advanced learner, this program provides a safe and relaxed environment for you to confidently express yourself in French. Prepare to return home with a deeper understanding of the French way of life and a renewed passion for the language.
What's included:
Over 20 hours of dedicated French lessons as well as countless meaningful French interactions
All activities and workshops
All lunches with a refreshing drink
What's NOT included. You need to:
Book your travel arrangements to Pau
Secure travel insurance
Reserve your own accommodation in the centre of Pau. Our French classes will take place near Place Georges Clémenceau.
All dinners are not included but we will give you a list of recommended places to eat out.
---
L'Album photos des sessions avec nos membres