Coucou les French learners,
Bonne année 2020 !

Don't make the mistake!
Did you know that French people usually wish one another Bonne Année and add on Bonne Santé, to good health not only on the first day of the new year? They can wish one another Bonne Année, Bonne Santé  until the end of January! That is why, although my first newsletter of 2020 is coming quite late, I can still wish you a joyful year!
Did you also know that in France the Holiday fun is not over until January 6th? The official end of the Holiday season is the celebration of l'Epiphanie or la fête des rois when the French typically eat la galette des rois. Watch how French chef pâtissière, pastry chef Mélanie Dupuis bakes a delicious galette. She shows you how to make une pâte feuilletée, puff pastry from scratch as well as la crème d'amandes, almond cream, miam !

A whole dish / a big deal (popular French expression)
Je choisis
I am now back after a welcoming break hiking and celebrating with my family. I had time to reflect about the choices I want to make this year.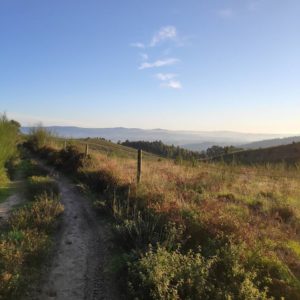 Qu'est-ce que je choisis ? What do I choose?
Instead of thinking of new year's resolutions or goals, I prefer to think in terms of choix, choices. Why? Because when you CHOOSE to do something, you WANT to do it.
Je choisis de, I choose to…
#inputaloneissufficient
What about you? What do YOU choose to do? 
I love hearing from you so let me know what  your choices are. Share and/or leave a comment with #jechoisis

Je donne
I choose to give. I want to show you HOW to acquire French the EASY way.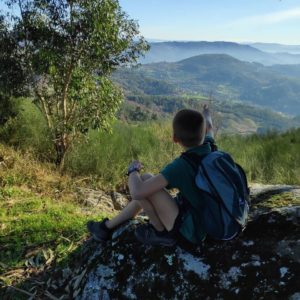 LISTEN. READ. ENJOY.
Watch a new series of FREE videos this month about French films recommendations. In each video, I give you a synopsis of the film and 3 reasons why I enjoyed watching it. ALL in slow and comprehensible French. You have access to the video scripts and audio MP3 files on the membership. JOIN now!
This week's video is about a film I found funny and at the same time intriguing Le mystère Henri Pick. It is about an editor who discovers a masterpiece among a pile of rejected manuscripts. She tries to track down its unknown author, who may already be dead. Find out why I enjoyed watching it!
Read and listen to new stories, articles, video scripts and audio books on the membership. For as little as 4.75 per month, get access to hundreds of comprehensible and compelling stories.
There are new stories EACH WEEK so you never get bored! And you become a member of the French learners community. You are NOT alone in your French journey.
DOWNLOAD THE CALENDAR FOR 2020 AND 12 BOOKMARKS WITH POSITIVE QUOTES TO START THE YEAR DU BON PIED !
You see, it is the EASY way! LISTEN. READ. ENJOY.
#trusttheprocess
Happy French acquisition!
P.S. Got friends, family, colleagues or clients who want to become fluent in French? Share this with them, they'll thank you for it!
P.P.S. A new online course is coming your way!!! You will WATCH, READ and LISTEN to French fables, plus DO fun exercises to relax and enjoy. ALL in slow and comprehensible French from the comfort of your home #frenchfromhome