Coucou les French learners,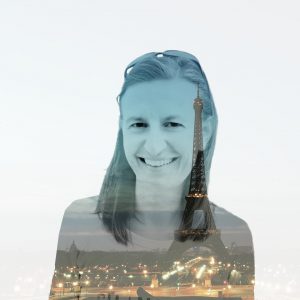 Take your French journey to the next level.
READ & LISTEN to COMPELLING stories in COMPREHENSIBLE French. UNDERSTAND the stories. The MORE you read & listen, the MORE you understand, the MORE you acquire French effortlessly.
Become FLUENT with:
A self paced course for beginners with videos, scripts and audio;
Exclusive stories (with downloadable PDF file) for all levels;
Podcasts to go with the stories;
Audiobooks to listen on the go;
All published eBooks included;
New resources updated regularly.
Be part of the French learners community and support each other.
Click on the button below to pay the ONE year subscription (recurring payment) in one shot: 48.45EUR/year (15% OFF) and get back your private access link by email:
Or click on the button below to pay Monthly (recurring payment) for your annual subscription: 4.75EUR/month and get back your private access link by email:
The baby Stage Course is perfect for a beginner like me!
The baby stage is perfect for a beginner like me. I read and listened to this particular story earlier in the week. Then I practiced reading the story every chance I got the following day. This is one of the first texts I have been able to read and comprehend in full and it feels so good! And after less than a fortnight of being a member, which is incredible to me!
I am so happy that I found you and your wonderful content. You make acquiring French easy and so much fun! Your voice is clear and mellifluous, and together with your expressions and drawings, it is so easy to understand what you are trying to convey.
I am having so much fun acquiring French and I really can't tell you how much it means to me that I feel I can finally "learn" a new language. Now I finally understand that there is nothing wrong with me, rather the fault laid with the approach that was used to deliver the language. So, I am beyond happy to have discovered the Natural Approach and overjoyed to have found you. So thank you Alice, I very much appreciate everything that you are doing here.
March 7, 2020
Stephanie
I would rate the Baby Stage Course 5 stars!
I would rate the Baby Stage Self Paced Course 5 stars. My comprehension has increased significantly. I really like how the words you learn in one lesson carry forward to the next with additional words. By the 5th video, I also noticed I was becoming oblivious to the fact Alice was speaking in French, it was just like she was speaking and I was understanding. That felt quite strange but also gave me a huge sense of accomplishment.
March 7, 2020
Andy Gray
Better than Duolingo and Rosetta Stone

I tried Duolingo and the expensive Rosetta Stone.
Neither helped. Yours (the membership) is much more useful and fun.
October 17, 2019
Marsha Kelly
https://best4businesses.com/
Watch what you get:
Watch how to subscribe:
Are you already a member? Please
Login