Choose YOUR plan.
For as little as 5 Euros a month (the same as getting yourself of a drink) commit to become fluent in French the EASY way!
Embark on your French journey for 3 months, 6 months, 12 months.
Your 3 MONTHS plan
15 EUROSevery 3 monthsautomatic
recurring payment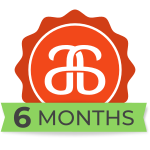 Your 6 MONTHS plan
29 EUROSevery 6 monthsautomatic
recurring payment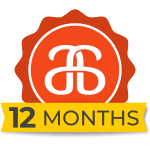 Your 12 MONTHS plan
57 EUROSevery 12 monthsautomatic
recurring payment
CANCEL anytime!
Payment is made to

ABIS ltd

The community reviews
Enjoyable
I enjoy this way of learning French. I had previously had a tutor and have taken French language classes, including a language school in France. This method demonstrates how to actually use the language and multiple ways of saying the same thing. I feel it is much more effective than memorizing vocabulary.
Sararose
August 28, 2022
The Teen Stage is wonderful!
The Teen stage really opened my eyes to how much I know already! The Baby stage and Infant stage really prepares you for this next stage. I am not only writing everyday in my journal but I even started to write my weekly grocery list in French. Merci beaucoup Alice!
DawnLeblanc7
May 18, 2022
Il est étonnant de voir comment les données compréhensibles renforcent la compréhension
En quelques mois, je peux voir les résultats incroyables. Merci Alice, tu es une brillante !
HeyLyn
May 18, 2022
My Progress is amazing!
Thank you Alice for everything. I had been studying on my own the French language and made some progress but now everything is so clear and in it's proper place. The gradual progression of the stories allows for an even and smooth transition to the next levels of learning and understanding. I am so excited to be able to think in French and to understand what I hear and what I read.
What a fun and amazing process.
I decide to learn French because as my mother and I watched the French Open she would comment "Oh they sound so pretty", so I responded, "I'll learn French for you!" She now has stage 3 cancer but you've helped me to give her something to smile about.
Thank you Alice for everything!
Danielle2018
May 15, 2022
Best French Resource
I've been "studying" French for around 8 years now, and haven't made it to fluency yet. This is the best resource I've come across. Although I'm at an early intermediate stage, I'm going to work my way through all of the material (currently on baby stage) because I find it so helpful, and a natural way to acquire a language. I'm putting aside my grammar books and focusing on comprehensible input. I can't wait to make it through all of the stages and stories.
Ztwebb84
May 10, 2022
Just what I need
I started learning French 10 years ago when I was 59. I've studied every day and for the past 9 years I've done online lesson on iTalki with 2 teachers.
Languages were never easy for me when I was young but now I have all the time I need to study.
I know my weaknesses are understanding and speaking French and I know to overcome these weaknesses I need to read and listen to more French and worry less about speaking.
This is why I'm glad I found this site. It is truly a one-stop-place-to-shop. The content is well organized with all the tools you need at your fingertips.
Merci Alice pour tout ton bon travail!
ChrisJ
April 29, 2022
THE BEST EVER !!!
THE BEST investment I have EVER made in myself, for myself! Merci mille fois !
ChristineV
March 23, 2022
The best site to acquire french
This site is incredible my French skills have improved a lot and it's only been 3 months since I started, I really recommend this site to everyone
Bruno8
March 2, 2022
I recommend this to everyone
I have tried other courses and apps always to end up disappointed, frustrated and not much further in the language than when I started. This course it amazing! Consistency is important and the materials provided help me stay focused and on track, always look forward to the lessons, reading material, tips and more. This is a total comprehensive course teaching the natural and best way to learn any language. I also appreciate the tone, pace and overall friendly demeanor. merci!
Claudia
February 18, 2022
Chou
C'est une histoire très drôle. Madame Michat était très bête. Mais, son fils était très sage et il l'a trompée pour qu'elle ne le traite plus jamais de chou.
Misnietos20
February 9, 2022
La Pierre A Soupe
C'est une bonne histoire. J'ai lu cette histoire en anglais et J'avais lu cette histoire à ma fille quand elle était un enfant.
C'est un plaisir lire cette histoire en française.
Misnietos20
February 9, 2022
Fabulous site
I am so impressed with this site! I find new things posted regularly that I had not known about – these are like little presents that are just waiting to be discovered in a moment of need. Whenever I become disheartened about learning French, Alice always has an antidote for me here. Merci beaucoup !
Nancy Jane
February 5, 2022
Finish Baby stage in three months!
Thanks Alice for this amazing journey! When I paid for 3 months of your membership I didn't know if I would be able to learn my mother tongue. I am so grateful to one of your former students Debra who told me about you. Debra is a great French teacher from Australia who told me about you. With the help from you and Debra, and your gentle way of teaching naturally, I can see my French mother tongue returning to me slowly. You posted a quote on your site: Learn a new language and get a new soul." ~Czech Proverb
For me it is not getting a new soul, but my soul returning to me!
Thank-you for this beautiful French adventure Debra & Alice!
Dawn Leblanc from Canada
January 27, 2022
The Best Method!!
Each day I make it a point to speak out loud in French while taking my morning walk. Today it hit me! I am utterly amazed at how much useful French vocabulary I have acquired effortlessly as a "Baby" in just 5 months of being a Member. I thank you so much Alice, your Good Man, and the Community Members.
ChristineV
January 1, 2022
Cou Cou!
J'aime Alice et tous les histoires. C'est drole – fun! Parfait pour moi!
heatherdune
December 16, 2021
Le Français naturellement
I honestly think this should be the approach to learning all new languages. The process is so enjoyable and effective.
Anthony
December 9, 2021
AliceAyel.com!
I'm so glad I found you! I truly believe acquiring a language will be much easier than learning it and I am looking forward to being able to converse with you in French! If this first lesson is any indication, then that conversation will be happening very soon! 😁
Piewacquet
November 21, 2021
Reclaiming my French Heritage!
I took a class with a wonderful lady in Australia who told me about Alice and showed me her video. I was struggling in the Duolingo Events and having no idea what people were saying around me. Now, I can hardly believe how much I understand with only 2 weeks of Alice's You tube video's and now having access to more video's with having Alice's Membership! With being a visual learner, this is helping me so much. I am so happy to have found you Alice, merci beaucoup!
DawnLeblanc7
October 19, 2021
Kathy
c'est comme Jacques Brel… un peu
kathyg
September 29, 2021
Amazing
Alice is the very best at what she does. She works hard to make your learning easy. A teacher who genuinely cares about your language aquisition.
Andy
August 14, 2021
Trois specialites francaise
Great content and tone, great explanations and illustrations. Than you Alice.
dave@odyre.com
July 17, 2021
Mon journée de apprendre
Je suis très contente et heureuse car je peux comprendre un peu plus ces belles langues ! Maintenant, je dois continuer à écouter, lire et parler avec d'autres francophones. Merci beaucoup pour cette expérience d'apprentissage incroyable! (Maintenant je vais mettre ces mots dans le google pour corriger mes erreurs )
I did 👌 okay. Just some grammar errors. My original text is below.
Je suis très content et heureux parse que je peux comprendre un peu plus cette beau langues! Maintenant, je dois continué à écouté, lire, et parler avec autres français parlez. Merci beaucoup pour cette incroyable apprendre expérience! (Maintenant je vais mettre cette mots dans le google à correct mon erreurs 👍🏼)
Merci encore et je suis excité à continuer ce voyage avec toi mon grand professeur!
Luke_G
July 10, 2021
No place I would rather be.
There is no place I would rather be,than learning with Alice naturally.
julie Adams
July 7, 2021
My favorite teacher ever
I've been taking classes with Alice Ayel for 2 years. I always look forward to our sessions. Alice makes me feel so good. She has given me great confidence and she puts up with my silly sense of humor. I have learned a great deal using her input approach. She likes her students to see her as more of a guide than a teacher. She never judges and only supports my French learning. I simply love her to the moon and back. My favorite!
julie Adams
June 26, 2021
Diaporamas
The slideshows and their structured exercises are really helpful in reinforcing words . Great supplement!
hsiden
June 25, 2021
TRUST THE PROCESS
I've been learning from Alice and her husband for close to 6 months now.
It was the best decision I could have made. I listen to comprehensible input on aliceayel.com for at least 1 hour every night.
I read at my level throughout the day. I am at the point where I can understand a 45 minute podcast and I feel I'm ready to start speaking.
I would have never thought I would have come this far in under a year, but as long as you put in the work consistently you will progress.
There's hundreds of stories at different levels so one will definitely find something to learn from.
Best teacher I have ever had. Thank you, Alice
Vinzetti
June 18, 2021
Become a bit French
I have taken Korean and Italian in the past with no real results. This method with comprehensible input WORKS.
Prior to joining this site, I had zero French meaning I knew "bonjour" and "merci." I have since realized that French and English have many words in common.
Alice will guide you through like a trusted friend or family member and help you gain the language. For those of you that are like me and researched and know about Stephen Krashen. Dr. Krashen mentions in the video that he is acquiring Spanish and he speaks Spanish with a check-out guy about once a week for a minute or two. He notices he is improving because the check-out guy is speaking a bit faster to him and that he adds new vocabulary (link for FaceBook Live event).
This is what Alice organically does for us with the videos she makes and in our live sessions!!!
He credits his improvement to short comprehensible stories. Alice has a plethora of short stories with audio. This is very important. Because the french ideal "less is more" is embedded in their beautiful language. Comprehensible input is the key to unlocking a new perspective/mindset!
I really hope if you read this that you join this amazing community! A tres bientot ! J'espere !
Kay
June 14, 2021
I can't believe I just understood 20 mins of French!
You are so clever, Alice! I'm a total beginner and can't believe I just understood 20 mins of French! Wow, what a great way to give learners confidence. Thank you!! I can't wait to continue.
Jafal
April 2, 2021
It's exactly what I've been looking for!
It's exactly what I've been looking for. I had been watching your videos on YouTube and decided to sign up. Before that I had been trying to learn using Peppa Pig but I even found that a bit too challenging! I'm making my way through the Baby Stage at the moment and can't believe how much I'm learning already. Many thanks.
Charlotte
March 4, 2021
I am now reading more books in French and feeling comfortable doing so
Salut Alice, just wanted to says thanks to your wonderful site I am now reading more books in French and feeling comfortable doing so. I still struggle with speaking, however I follow everything that you advise, including doing the actions, and I know it won't be long before I am also comfortable with that. Many thanks to you, and your team, for the work you put in and for your commitment to teaching.
Will
February 10, 2021
I stopped noticing I was listening to French and focused on the story
I just wanted to say how much I enjoyed the stories. I was so absorbed by the story " La sorcière du placard aux balais ", the voices you used etc that at times I stopped noticing I was listening to French and focused on the story. Thank you Alice for creating such wonderful videos.
Tom
January 12, 2021
I have not had any other exposure to French yet I now talk in French every day
I have not had any other exposure to French yet I now talk in French every day.  I make mistakes but, with joy and confidence (and intonation I've learned from Alice), I tell stories, and discuss daily activities.  It's such a pleasure to see Alice's method working!
Liva
December 30, 2020
I cannot believe how quickly my understanding is developing !
Alice, you are THE BEST French mom ever! I cannot believe how quickly my understanding is developing. I wake up and think a few French words… They are random words- but I know it means my brain is acquiring the language whilst I sleep. Merci beaucoup ma maman !
Kay
December 15, 2020
I am so glad that I found you as my French teacher
Thank you for your fantastic French learning resource, I am so glad that I found you as my French teacher. Je suis chanteur et j'adore chanter les chansons françaises de Garou, Marc Lavoine et autres. Enfin je comprends les paroles des chansons.
Buchanan
November 26, 2020
You have helped me to progress enormously!
Hi Alice, just wanted to let you know how much I enjoy your story-telling in French!
You have helped me to progress enormously since I discovered you on You-Tube only two month ago. I feel SOOO excited when I listen to your more complicated stories/movie reviews and understand everything surprisingly well!
Your videos are so engaging that I am constantly hungry for more! Truly, your content is unique, keep up the good work!
Natalia
May 22, 2020
I felt ready to speak French
After watching many videos, and reading stories in your course for a month, I felt ready to speak French. So I booked some lessons on italki with a native french teacher. Although, I made a lot of mistakes, we could understand each other. And I was able to make some simple sentences in French and hold a conversation for an hour thanks to your baby stage videos. I also believe input is the key, that's why I still read and listen to a lot of content as well as book a french conversation lesson once or twice a week. Merci beaucoup Alice 🙂
Kirana Aisyah
May 21, 2020
Your stories are for all ages!
Vos histoires sont fantastiques. N'importe quel groupe d'âge peut profiter de vos histoires. Alice, vous offrez le meilleur cours CI. I am learning so much and even wake up thinking about French. I can hear your voice in my head. Perhaps not "la voix du géant". Merci encore.
Helen
May 21, 2020
The baby Stage Course is perfect for a beginner like me!
The baby stage is perfect for a beginner like me. I read and listened to this particular story earlier in the week. Then I practiced reading the story every chance I got the following day. This is one of the first texts I have been able to read and comprehend in full and it feels so good! And after less than a fortnight of being a member, which is incredible to me!
I am so happy that I found you and your wonderful content. You make acquiring French easy and so much fun! Your voice is clear and mellifluous, and together with your expressions and drawings, it is so easy to understand what you are trying to convey.
I am having so much fun acquiring French and I really can't tell you how much it means to me that I feel I can finally "learn" a new language. Now I finally understand that there is nothing wrong with me, rather the fault laid with the approach that was used to deliver the language. So, I am beyond happy to have discovered the Natural Approach and overjoyed to have found you. So thank you Alice, I very much appreciate everything that you are doing here.
Stephanie
March 7, 2020
I would rate the Baby Stage Course 5 stars!
I would rate the Baby Stage Self Paced Course 5 stars. My comprehension has increased significantly. I really like how the words you learn in one lesson carry forward to the next with additional words. By the 5th video, I also noticed I was becoming oblivious to the fact Alice was speaking in French, it was just like she was speaking and I was understanding. That felt quite strange but also gave me a huge sense of accomplishment.
Andy Gray
March 7, 2020
Better than Duolingo and Rosetta Stone
I tried Duolingo and the expensive Rosetta Stone.
Neither helped. Yours (the membership) is much more useful and fun.
Marsha Kelly
October 17, 2019
Are you already a member? Please
Login