Coucou les French learners,
I am writing to you from lovely Portugal right now enjoying the sun and the heat.

A Braga, au nord du Portugal.
Have a look at my Instagram account to see more pictures of mon séjour, my stay there.
La marieuse
Jim Trelease, educator and author who stresses reading aloud to children as a way to instill in them the love of literature, said "The more you read, the better you get at it; the better you get at it, the more you like it; and the more you like it, the more you do it. And the more you read, the more you know; and the more you know, the smarter you grow."
As a language parent, I try to instil the love of reading in another language to my learners. I am constantly in the look for the right book. So my job involves reading a lot too!
Reading aloud during our online sessions is also key to ease my learners into reading in French (or Spanish, or English too!).
I am the marieuse, the matchmaker!
Here is what Jim Trelease writes in The Read-Aloud Handbook: "When someone becomes a teacher, s/he's like the matchmaker in Fiddler on the Roof. All year long she's trying to entice students to go out on dates with authors—that is, to pick up this book or that book and spend twenty minutes with the author, someone they've never met. The better she knows her students and authors or books, the more successful will be the "matchmaking." But the teacher (or librarian) who doesn't read much will fail for sure."
This is exactly what I try to do with my learners from all over the world. Sometimes l'entremise, the matchmaking fails. But when it happens, it is magical! It is so rewarding to watch my learners read many books in French or in Spanish.
The more you read, the more you understand; and the more you acquire the language, the more you become fluent.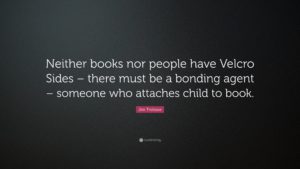 Here is another great website to order French books from North America. It has lots of interesting titles!
#inputaloneissufficient
#trusttheprocess
Contes pour Caprine
This week's new video is a tale written by Belgian author and poet Maurice Carême. It is part of a collection of tales entitled Contes pour Caprine. In her blog, Maghily writes about this collection of tales which is available as an Ebook.
Maurice Carême also wrote many poems which are popular in French schools. Read one of his poems about l'automne, fall and a comprehensible version of his life.
The tale I am sharing with you in Season 4 comes from China and is entitled La boule magique. It is a longer story (24 minutes) so have your favorite cup of coffee or tea nearby, sit in your favourite chair and ENJOY!
I love hearing from you so keep up sending me feedback. I am here to help you acquire French effortlessly.
Happy French acquisition!
P.S. Got friends, family, colleagues or clients who want to become fluent in French? Share this with them, they'll thank you for it 🙂