Are you looking for a book? Click here!
Our goodies:
Marque-pages
12 bookmarks with the quotes to use when you are reading.

My selection of 12 French quotes -one per month- by famous French speaking people.
With Voltaire, Marcel Proust, Antoine de Saint-Exupéry, Félix Leclerc, Émile Coué, Serge Gainsbourg, Menie Grégoire, Rabelais, Abbé Pierre, Stendhal, René Char.

To support French acquisition for all, choose what you want to donate. Click on the Buy Now button and enter the amount in Euros you would like to give.

Merci !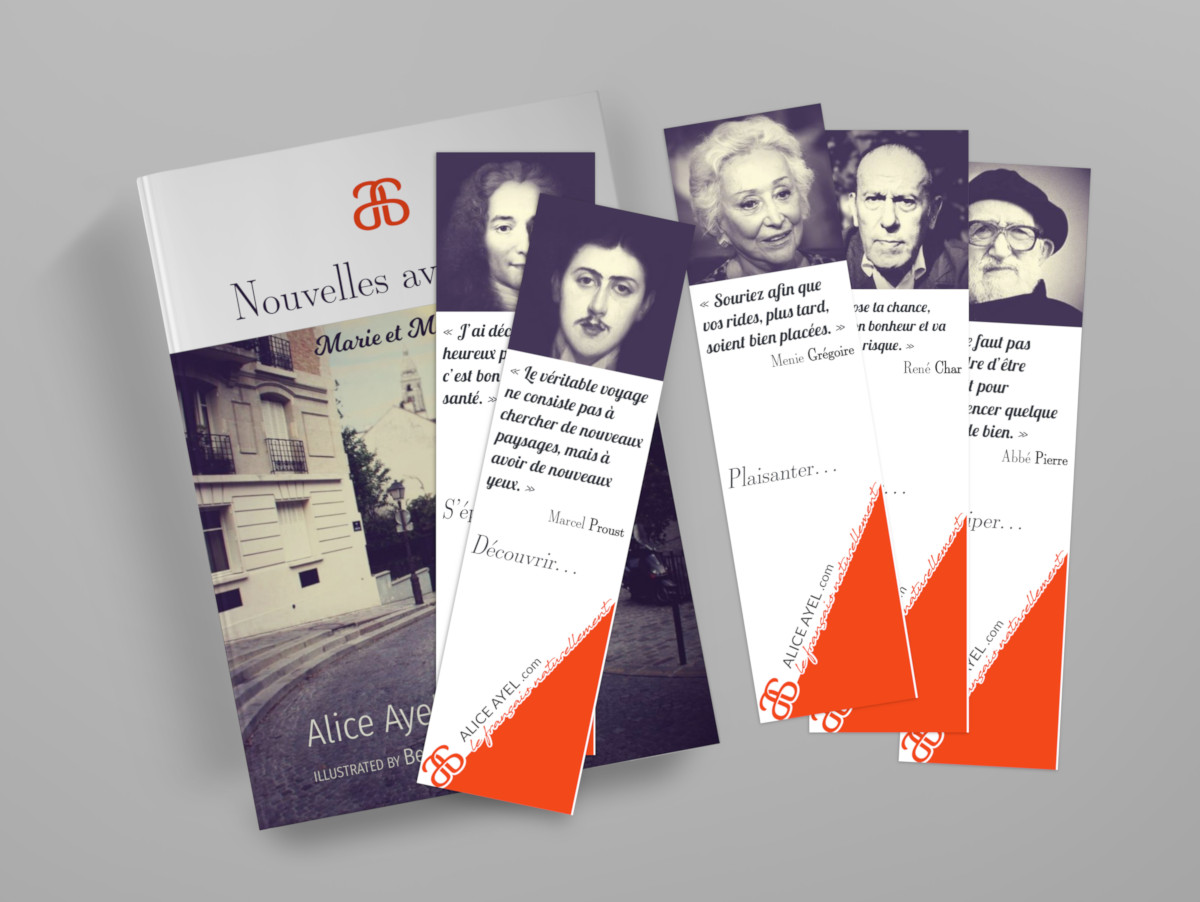 Choose what you want to donate!