Results for tag: frenchmusic
Coucou les French learners,
C'est la rentrée ! As we say in French, it is back to school or back to work time! The end of summertime 🙁
For many of us, la rentrée 2020 is like no others!
Coucou Les French learners,
Comment ça va ? Vous avez le moral ? Ou vous avez le moral dans les chaussettes ?
How is it going? You feel good? or you are feeling low (your spirits are in your socks)?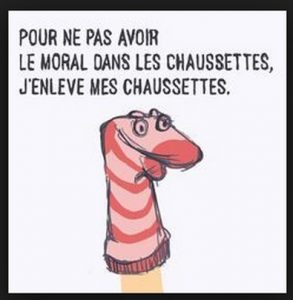 To not have the mood in the socks, [read more…]