Results for tag: dicton
Coucou les French learners,
C'est déjà le mois d'octobre ! It is already October! Le temps passe vite ! time goes fast!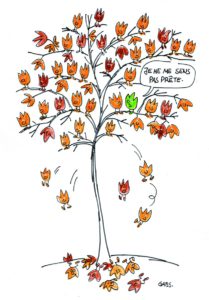 I am not ready.
Une chanson sur l'automne
There is this song by popular French singer Francis Cabrel (I just found out he was born in Agen!) entitled Octobre which is simply beautiful:
Coucou les French learners,
There is une vague de chaleur, a heatwave going on here, in Europe and we are enjoying the beautiful weather!
Le printemps, spring is really blossoming. It is beautiful out here! Actually, Spring and the blossoming nature is a bit like language acquisition.