Coucou les French learners,
Comment ça se passe ? How is it going?
The summer intensive courses are over and we had so much fun with both groups.
With the advanced beginners, we co-created an hilarious story involving a fortune teller and un nain de jardin, a gnome, which led to le nain de jardin voyageur in the beautiful French movie, Le fabuleux destin d'Amélie Poulain. Watch the clip we discussed here.
We looked at Robert Doisneau's gorgeous photos about summer holidays in France and we imagined what could have happened to this woman sitting on the beach with her spectacular hat! When you scroll the photos, the picture is entitled Les Sables d'Olonne, août 1959.
I am now having a break and thinking about how to helping YOU. Yes! How to help you reach fluency effortlessly. And one big struggle is to develop the ability to produce French speech.
Shadowing
Recently, a Fench learner named Chris Radacle shared a video he had made shadowing me. I got intrigued. I had heard about shadowing before and I knew some of my intermediate members were shadowing my Dear man when reading a story. However, I had never fully investigating this technique.
What is it?
Shadowing was popularized by Alexander Arguelles, who is a "hyperglot" as he knows 50 languages! Watch a step by step explanation about this technique by the man himself.
When you shadow, you repeat an audio just after you hear it. You're acting like an "echo" or a "shadow" (hence the name shadowing). You listen to the words and then say them back out loud.
So it doesn't look like what Chris did with my video because he paused the video and then repeated what I said. With shadowing, you're repeating the audio as you're listening. Shadowing is most effective when you understand the content first and then you repeat it.
What I found fascinating is that Alexander Arguelles, suggests that you do your shadowing while you're walking outside! You should not just walk, you should walk outside quite rapidly, maintain a good posture and repeat what you hear in a loud, articulate manner.
Walking quickly outside may seem bizarre ! But the idea is to keep the oxygen flowing to your brain, making you more alert, and increasing your brain functionality.
I love this idea and have started to do it with Portuguese. I will definitely let you know how it goes!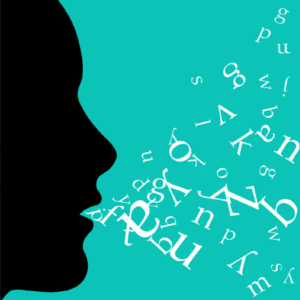 Is it effective?
If Alexander Arguelles used this technique to learn 50 languages, it does sound like quite effective! What attracts me about this this technique is that you first need to understand the input. It is based on comprehension first. Comprehension leads to acquisition. I also like that it does not take long, no more than 15 minutes.
The stories on the membership are perfect for shadowing. They are short. They are comprehensible. You can download the audio as an MP3, walk outside and shadow them.
You can also start shadowing by reading the transcript. This helps you to see the words as you're repeating them. If you're an advanced beginner beginner or lower-intermediate French learner, this is a great option for you.
Shadowing is great for boosting your listening comprehension and starting to produce speech. It improves intonation, fluency, word pronunciation, and overall pronunciation. It gives the confidence to start having a conversation. And that is what is lacking with most adult learners: CONFIDENCE.
Chris commented:
I learned Mandarin Chinese through thousands of hours of input, but was terrified to speak to anybody (I'm about a lower intermediate). This time learning French I'm doing the complete opposite by recording and speaking in front of a camera day 1 to break the fear of intimidation so I can begin communicating in French with people and not just listen to them talk after I say Bonjour and Oui. But Input is still 80%, and shadowing is 20%.
Unlike Chris, I believe you should start when you feel ready to speak, NOT before. When you are a beginner, you should first listen and read with the intent to understand the content. You must build a strong foundation with comprehensible input. As French comprehension expands and expands, talk will spontaneously appear.
" Speaking is a result of language acquisition and not its cause." (Krashen, 1985).
#trusttheprocess
QUOI DE NEUF ?
My dear Man and I are having a break from YouTube but we will be back soon! In the meantime, be sure to (re)watch or to (re)listen as podcast to the 20 pause café episodes!
NEW Audiobook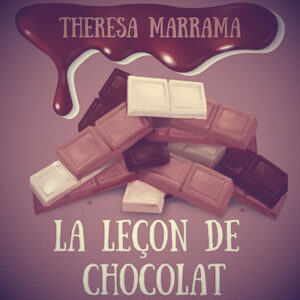 Listen to by La leçon de chocolat by Theresa Marrama.
This is a sweet story! School… It's the one thing Claude truly hates. Why? Because it's difficult for him and some of the boys are mean. Surprisingly, through his class research on Belgian chocolate, Claude learns that chocolate and people have a lot in common.
It is perfect for beginner readers. It is written in the present tense and the vocabulary and structures are simple and comprehensible.
Fall live classes
Do you need a one hour weekly push to keep up with your French?
I have your back! Starting on September 20, choose from three weekly classes for three different levels!
Build a strong foundation and acquire the most frequent French words and structures used in everyday conversations. These super words and expressions will allow you to communicate in the greatest number of contexts. They will also help you understand the general gist of most conversations. They are super useful!
Get a massive dose of rich comprehensible input. Co-create and listen to compelling stories. Engage in conversations about your interests.
There will be framing and scaffolding for everyone to understand the class. The goal is to develop fluency as well as the ability to process the language spontaneously.
All classes are recorded, so you can watch at your leisure if you need to miss a class.
Karin Brewer who is also a dear member, wrote about the beginner class:
I absolutely loved this class! I have taken a couple local in-person classes before that didn't even come close to the quality of this online class. There is no pressure on talking in French! The emphasis is to relax, enjoy the great stories and the fun interaction (English or French) between Alice and the students. The stories are engaging and fun to follow along! Before I knew it the lesson was over and I was so surprised that I didn't get bored and instead truly enjoyed myself acquiring French! I can't wait to sign up for the next class!
Review of the week
Christine wrote:
The process of acquiring language, the way you are presenting it to us, c'est génial. Je suis très contente ! Merci beaucoup Alice, notre Maman française. Et oui, I very much enjoyed the background graphics within the lesson.
What are you waiting for? Join us now for as little as 5 Euros/month (so the same as getting a nice drink)!
Happy French acquisition!
P.S. Got friends, family, colleagues or clients who want to become fluent in French? Share this with them, they'll thank you for it!