Coucou les French learners,
Last week was sad as we said au revoir to charismatic French actor, Jean-Paul Belmondo.
I think I must have watched Cartouche with my brother, sister and cousins cent fois, one hundred times when I was a child and then later on in my life, I have watched L'homme de Rio and Le professionnel (with famous music by Ennio Morricone) many, many, many times!

Cartouche avec le belle actrice Claudia Cardinale, L'homme de Rio et Le Professionnel
Did you know that Belmondo did all the stunts himself and that L'homme de Rio inspired Spielberg to do Indiana Jones?!
Watch about his life and his major films with subtitles here.
This weekend, I have been re-watching other Belmondo's big movies: Le corps de mon ennemi, Le guignolo, Flic ou voyou. I enjoy listening to the dialogues and brilliant lines written by scenarist and script-writer Michel Audiard.
Some lines may seem shocking nowadays but they portray what we call la gouaille parisienne – how Parisian people from low social classes used to talk.
Now I do realize watching such movies without subtitles will be hard to understand but most Belmondo's movies are packed with actions and twists. So sit comfortably and enjoy un film français !
#inputaloneissufficient
Wich brings me to the next point: how to listen with the intent to understand?
Comment écouter ?
Listening is such an important skill as a human being and it is a skill to work on everyday. Listening is different from hearing. It is something that we can become better at.
Listening is not just about hearing what people say. It is also how they say things, how long they take to say things, information that they thought others wouldn't pick up on. All these things can give you clues as to what they really mean.
From the thoughtful article on how to become a better listener by English with Kirsty, here is what you can try to work on.
#trusttheprocess
Give your full attention
This one seems obvious but it is important to highlight in this era! Kirsty writes: " This means not checking your phone, looking out of the window, taking calls, answering emails etc. Even if you are able to listen and do those things, they can give the impression that you are pre-occupied with something else."
Listening to a new language is challenging so your brain needs to be 100% focused if you want to understand the message.
Make time for it
If something needs your attention, try and make time for it. Again it seems obvious but get disciplined and make time everyday to listen to French.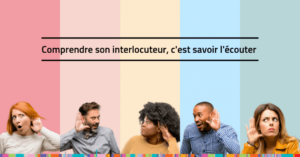 Listen to learn
Have the right mindset. You know that you acquire French words and structures when you understand the message. So listen to a French story or a French conversation and try to understand the gist of it.
When you are having a conversation in French, Kirsty has some good advice: " You also need time to think about what you want to say. But if you use the time while the other person is talking to think about your own next sentence, you will miss things, and you'll make it harder for the conversation to flow. Listen to learn, not to plan what you want to say next."
Summarize what you've heard
After you have listened to a story, summarize it on paper or in your head. That is what I used to ask my Spanish students to do when I was teaching at the International school in Weimar, Germany. My students had a notebook and at the end of the story, they had to write a summary. First they wrote in English but little by little after listening to many stories, they started to write in Spanish. It was amazing to see how their brains had absorbed all the Spanish language just by listening to stories!
when having a conversation, Kirsty writes: " Is it the same as what the other person wanted to communicate? If not, now's the time to fix that misunderstanding before you leave and go away with a completely different understanding than the other person. "
QUOI DE NEUF ?
We are a back on YouTube with a new series – The Motivation Break – in… English! Yes, in English because I really want to share French learners experiences.
The goal of this series is to motivate YOU to keep acquiring French. The path to acquisition has its ups and downs but the journey is the reward!
ANYONE CAN BECOME FLUENT IN ONE OR SEVERAL LANGUAGES.
YOU CAN BECOME FLUENT IN FRENCH.
Kay is such an inspiration! She joined our community last year and she really got involved encouraging the other members to keep going! She has taken several French classes at Express Fluency. Kay now has what she would call a "basic or working fluency" where understanding and speaking is quite fluid. Anyone can acquire a language if they create a daily habit to acquire French. Follow your bliss!
Kay has definitely motivated me to keep acquiring Portuguese so listen to this interview (you can also listen to the podcast), you will love it!
Let's imagine a story together!
We are meeting this Saturday September, 18 to co-create a story! The objective is to publish a great story for the community!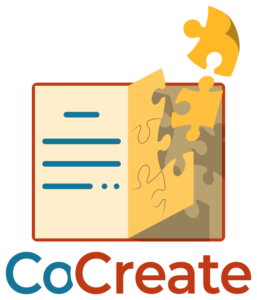 We will spend the first 30 minutes co-creating a character and plot together. We will then write and discuss. This will get the story in written form, and through the process we will read the story again and maybe even embellish it!
JOIN US for a fun story together! How exciting!
Gain New Friends and Get Involved with the French Learners Community. #youarenotalone
Increase your vocabulary and comprehension #storyispower
Reduce your stress #relax
Fall live classes
Do you need more accountability to keep up with your French?
I have your back! Starting on September 20, choose from three weekly classes for three different levels!
Build a strong foundation and acquire the most frequent French words and structures used in everyday conversations. These super words and expressions will allow you to communicate in the greatest number of contexts. They will also help you understand the general gist of most conversations. They are super useful!
Get a massive dose of rich comprehensible input. Co-create and listen to compelling stories. Engage in conversations about your interests.
There will be framing and scaffolding for everyone to understand the class. The goal is to develop fluency as well as the ability to process the language spontaneously.
All classes are recorded, so you can watch at your leisure if you need to miss a class.
Can't make it LIVE? You can purchase the recordings and readings only and go through them at your own time.
Review of the week
Angus wrote:
I think your site is awesome and the content is amazing! I have been enjoying the lessons and the resources every day since joining the community of French learners and every day I am getting better and better. I simply had NO idea that it was even possible to acquire French. I totally had the idea that learning a language took effort, determination and long boring hours of grammar and vocabulary learning. Nothing could have been further from the truth! Learning French with you is a joy. I really feel like I can actually get to where I want to be one day, my confidence is high because I know it is not about ability, it is about exposure to comprehensible input, which you provide in abundance. Thank you!  
What are you waiting for? Join us now for as little as 5 Euros/month (the same as getting a fancy drink)!
Happy French acquisition!
P.S. Got friends, family, colleagues or clients who want to become fluent in French? Share this with them, they'll thank you for it!