Coucou les French learners,
Hier était un grand jour, yesterday was a big day! In France, we celebrated trois fêtes in one day!!!
It was the longest day, as well as la fête de la Saint Jean, the Feast of Saint John.  Traditionally celebrated with bonfires, le feu de la Saint-Jean, that are reminiscent of Midsummer's pagan rituals, is a Catholic festivity in celebration of Saint John the Baptist. In Paris, the King of France used to lit a big fire on the Place de Grève, which is now where the town hall is. The last King to lit a fire in Paris was Louis XV ( quinze ). Nowadays, sadly it is seldom celebrated.

La fête de la Saint Jean peint par Jules Breton
Le 21 juin was also la Fête de la Musique which was originated by Jack Lang, Minister of Culture of France, as well as by Maurice Fleuret in 1982. Music Day is now celebrated in 120 countries around the world.
AND it was la fête des pères, Father's Day. Listen to this cute and comprehensible children song.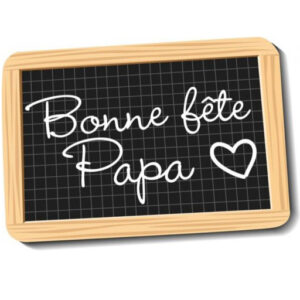 ECOUTE des chansons
Music is GREAT to acquire French. WHY?
It is input. It is not comprehensible input but you can find songs which are enough comprehensible. Here are 5 songs which I love and are sung clearly. I also always recommend my learners to listen to the songs by Alain le Lait which are perfect to acquire the basic French vocabulary.
Songs are also input in CONTEXT. They usually tell you a story, they present you with vocabulary used in a specific context.
For example, I can still remember the love song from the box-office hit La Boum. When I was a teenager, I loved this film about a thirteen-year-old French girl finding her way at a new high school! I could identify with actress Sophie Marceau! It was mon film culte, a cult movie! I especially remember the song " Reality" by Richard Sanderson and I acquired quite a few English sentences from it "Met you by surprise, I didn't realize…"

Mon film culte quand j'étais ado ( lescente) !
Songs stick in your head! Most of you who enjoy music listen to your favorite songs over and over until you know them by heart. This repetition, along with a catchy tune, is the perfect FORMULA for acquiring new words and phrases. They stick in your brain.
AND as I mentioned last week, it is input delivered by a different voice. Remember: the MORE input you get, the MORE you acquire French to become FLUENT.
#inputaloneissufficient
TIP OF THE WEEK
Find a French song or singer you like, LISTEN and ENJOY!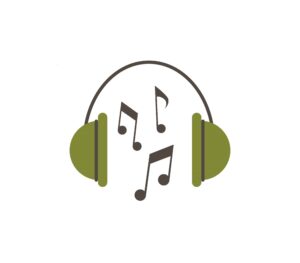 Quoi de neuf ?
A NEW FREE VIDEO in the Culture francophone : Qui est ? series about the amazing French sculptor Camille Claudel.
In this week's suggestions for the French learners community, there are two stories about music:
– Les musiciens de Brême which is a fun Grimm Brothers tale about animals making music;
– De la musique pour les nuages, a beautiful tale about an unknown country suffering from a drought.
All those stories are in comprehensible French and they are recorded by my Dear Man.
Watch a NEW exclusive video about un homme distrait called Monsieur Courteboule who wants to purchase new glasses.After you've watched the story, listen to it again told by my Dear Man's voice ( as well as other funny voices for the characters in the story!)
REVIEW OF THE WEEK
Jane who joined us recently says: " Hi, I am so happy to have found you Alice. I found you through LingQ and I could understand most of what you said and I could understand the rest when you rephrased it or through context. The stories are so amusing and you are such an inspiring teacher. Your genuine passion for teaching is very reassuring."
Happy French acquisition!
P.S. Got friends, family, colleagues or clients who want to become fluent in French? Share this with them, they'll thank you for it 
P.P.S Want to help us deliver more quality French input to ALL? Download the 2020 calendar & 12 bookmarks with positive French quotes! MERCI DU FOND DU COEUR <3