Coucou les French learners,
j'ai une grande nouvelle à vous annoncer! I have some big news to announce!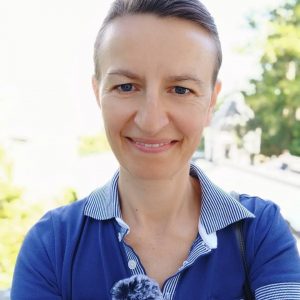 L'abonnement est prêt, the subscription is ready!!!
Boost your French for as little as 4.75EUR/month.

J'adore le vrai café, l'expresso ! An expresso in Portugal is around 0.65 cents. So the monthly subscription is like having 7 expressos.
Take your French journey to the next level with:
Exclusive stories (with downloadable PDF file);
Podcasts to go with the stories;
All published eBooks included;
New resources updated regularly.
Be part of the French learner community and support each other. Become a member. Join here.
To help you go through all the steps I recorded a video tutorial. Watch how easy it is.
Get repeated compelling and comprehensible French input.
Be boosted in your French journey.
When you subscribe, you get to read and listen to French stories, poems and articles.
You also get to support the weekly free videos on YouTube without ads.
#inputaloneissufficient
Repeated listening & reading
Do you feel like learning French at school was boring? You are not alone.
Felix felt exactly this way when he had to learn English at school. He didn't like "memorizing words, studying grammar, doing worksheets and taking tests." Felix is a 41-year-old Taiwanese man with a high school education, who currently works in the construction industry in Taipei, Taiwan.
Ken Smith relates Felix' story in this fascinating article.
Although Felix had lost interest in learning English at school, he then tried a different approach later on in his life: "one in which he combined something that he loved, baseball, and something he felt was important, acquiring English. He listened to the broadcasts of Major League Baseball."
Dr. Krashen (1996) explains what Felix experienced in a paper titled "The Case For Narrow Listening": "Repeated listening, interest in the topic, and familiar context help make the input comprehensible".
Just showing up for yourself everyday (or regularly) and listening to interesting and comprehensible content in French will enable you to communicate freely in French as it was the case for Felix.
Today already  marks the 15th day of the May challenge #enmaifaidufrançais
Today's challenge video is a Christmassy one (why not celebrate Christmas again!) about shopping.
BRAVO, Keep it up! 
If you haven't started yet, no worries. START NOW!
If you want to watch something else than my videos, or if you'd rather read a book, START NOW!
#trusttheprocess
I am here to help you acquire French effortlessly.
Happy French acquisition!
P.S. Did you enjoy the second video of the new series Au Portugal? The scripts will be available soon on the membership 🙂