Coucou les French learners,

– L'été s'impose et contraint toute âme au bonheur – André Gide
Make the most of summer (my favourite season!)! Join my online French courses.
Maintain language momentum.
Fit my French sessions into your summer plans.
Interact with me live.
#Enjoy the French language from anywhere.
Personalized and engaging
Summer break can be a time when learning takes a back seat, but our online French sessions offer the chance to keep your language proficiency sharp. Consistency over the summer ensures that you make steady progress, and you won't have to start from scratch when the new school year or work season begins.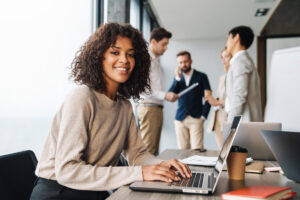 My Online Summer Intensive Weeks provide you with my personalized guidance. It allows you to focus on specific areas of the language that you wish to improve. Whether you want to enhance your conversational abilities, work on pronunciation, or dive deeper into French comprehension, I tailor each session to meet your individual goals.
You have the opportunity to interact with me directcly! That way you improve your listening comprehension, speaking confidence, and cultural understanding.
Martha, who joined last summer, wrote:
Thank you so much for this wonderful class. I really enjoyed your class. This class really helped me feel more confident about expressing myself in French.
Comfort and convenience
Taking online sessions from the comfort of your own space is especially appealing during the summer months. Whether you're lounging in your backyard or sitting by the beach, you can participate in online French lessons with ease, making the most of your summer relaxation while enhancing your language aptitude.
Embark on your French journey with our immersive daily experience from Monday to Friday! Say goodbye to the struggle of learning. Instead grasp French effortlessly. #youcandothis
My intensive courses are tailored for beginners to intermediate learners.
Whether you're a true beginner or consider yourself "kind of" one, I whelp you lay a solid foundation for language mastery. Each session is a unique adventure, focusing on comprehension. It is designed to make acquisition enjoyable for everyone.
Engage in active listening and respond with matching actions, as your brain absorbs language through this interactive process.
Acquire high-frequency structures that unlock the ability to talk about a wide range of topics.
Dive into stories that captivate your imagination while deepening your comprehension.
For 5 days, immerse yourself completely in the French language. It's an absolute blast, free from stress and full of fun. Get ready to kickstart your French journey like never before!
Maintain language momentum
Taking online French sessions over the summer ensures that you maintain the momentum you've built during the rest of the year. Language acquisition is a continuous process, and taking a break during the summer can lead to a loss of progress.
With my online French sessions, you build upon what you already know and make further advancements in your language proficiency. By staying active in your French acquisition during the summer, you set yourself up for continued success and a smoother transition into the next level or academic year.
Whether you're a beginner or an intermediate learner, you stay motivated, focused, and on track towards achieving your language goals.
Don't worry, I will provide framing and scaffolding to ensure you understand the class!
Here is what Linda wrote at the end of the intermediate week:
Alice, ton cours de Francais sur Zoom a evolué au cours des derniers mois et des dernières années. Tu est super professionelle ! Beaucoup d'input compréhensible divertissant. Ton cours garde mon attention presque tout le temps. C'est impressionant !
Embrace the journey of language acquisition: Celebrate progress, immerse yourself, and conquer French!
Stay committed to the acquisition process, and you'll triumph over language barriers, reaching your ultimate French goals.
Let's embark on this adventure together and unlock the power of fluency!
#trustheprocess
Przemek shared in the Community Chat recently:
This method is perfect, I can see a progress as well. I've noticed that I am able to make some sentences in my head and it's a very nice feeling. I I am about to start the Teen Stage.
What are you waiting for? Join us now and make real progress in French! You will gain:
CLARITY: progress step by step through stages and make French become clear to you.
COMMUNITY: meet weekly and keep yourself accountable through the most caring and invested community.
TRANSFORMATION: feel empowered. Be fluent in French. Transform yourself and get a new soul.
Happy French acquisition!
P.S. Got friends, family, colleagues and clients who want to become fluent in French? Share this with them, they'll thank you for it!