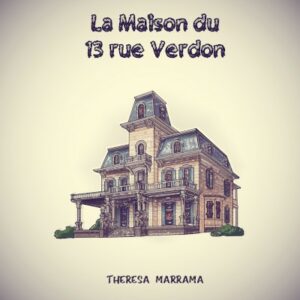 La Maison du 13 rue Verdon
Un livre de Theresa Marrama

Lara entend un bruit. Elle marche vers la porte. Elle voit que la porte n'a pas de poignée. La porte est ouverte. Elle
pense entendre la voix de Cheryl…
Purchase this book about Cheryl and her mother moving to an old mysterious house. From the minute, they pull into the driveway, Cheryl is struck with a strange feeling. 
It is perfect for advanced beginners as it has 180 unique words. It is written in the present tense.
Playlist des chapitres de La Maison du 13 rue Verdon
Other audiobooks:
---