Coucou les French learners,
Ken who joined us recently asked me:
I found your video on YouTube. I wanted to ask you personally about acquiring the French language with you. I have tried many years to learn French. I have taken French in College and have even spent two weeks of French immersion in Paris. I have purchased many courses/CDs trying to "learn" the language. I am so very frustrated and have stopped trying to learn for the past 3-years. However I cannot give up the desire. I am 75-years old and am retired so I have the time but not the "recipe"! Do you really think at my age I can still benefit from your teaching so that I might eventually be comfortable using the French language in the French community?

L'âge n'importe pas, sauf quand tu es un fromage.
Here is my answer:
Bonjour Ken et bienvenu dans la communauté !

I believe that anyone can acquire one or many languages. Age doesn't matter. 

Acquisition is different from learning. Acquisition is the process of absorbing the language effortlessly. It is the same process which happened when you acquired your mother tongue. You just have to listen, read and understand the gist. When you understand the message, your brain acquires the language subconsciously.

So sit back, relax and listen to my stories. Little by little, you will understand more and more and you will acquire French. Trust the process!
Hundreds of eager learners, who just like Ken cannot give up the desire to acquire French,
have joined us already
. They trust the process and they are making real progress in French.
CLARITY
Progress step by step through stages and make French become clear to you.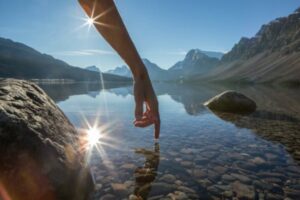 You start with the Baby Stage to build a strong foundation. A series of 31 sessions which include videos, audio and transcripts. You listen to comprehensible stories and you acquire the most frequent French words and structures. You understand the general gist of most conversations. You can then communicate in the greatest number of contexts.  Watch the Introduction in English.
You then move on to the Infant Stage. Another series of 30 videos (with audio and transcripts) carefully crafted for advanced or upper beginners. Those videos help you continue to acquire the French basics. Watch how it works in English.
You are now reaching an intermediate level. The Teen Stage includes 31 sessions to help you move on the next level with joy! Each session helps you to answer a question about yourself and write it down. Express your thoughts, feelings and ideas to take part in meaningful conversations in French. Watch my recommendations in English to complete the Teen Stage.
With the Adult Stage, you dive into the French History and culture. Each session is about a special time or man or woman in the French History. Some sessions are also be about a cultural point. It is still work in progress but there are already 13 sessions available. Ciara commented:
Merci mille fois pour cette series. Je l'adore ! C'est comme si je recevais l'éducation que j'aurais eu si j'avais grandi en France !
COMMUNITY
Meet weekly and keep yourself accountable through the most caring and invested community.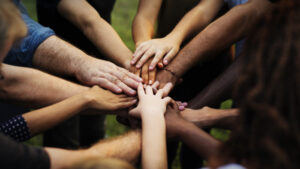 We are so lucky to have the BEST community ever and thanks to our dearest members, there are now live sessions from Monday to Saturday!
Our Accountability Hour happens every Monday. Join me and other community members and give yourself an amazingly productive French hour with 100% accountability!
Come and connect with other members in the community from Tuesday to Saturday. Share your journey acquiring French as these calls are driven by the members themselves. Karel, Barry, Diane, Tina, Paula, Lauren, Graham, Ann, Marie… will welcome you warmly! #youarenotalone 
Watch the Motivation break to find out how our members have made real progress in French.
TRANSFORMATION
Feel empowered. Transform yourself and get a new soul.
Acquiring French will transform you. We want to reach out to more human beings around the world because we believe acquiring a new language can make the world a better place.
In this time of uncertainty, acquiring a new language will help you adapt, be opened, become antifragile. Knowing another language is knowing another way of thinking. It helps you deal with the unknown. It sets you free! It is time to reach you and help you on your journey to discovering another language that will serve your life.
Help us to grow our community: got friends, family, colleagues or clients who you know will benefit from acquiring French ? Share this with them, they'll thank you for it!
#trusttheprocess #enjoytheride
Happy French acquisition!
P.S. We will be back on #YouTube in March. Watch out for a brand new exciting series!!!