Coucou les French learners,
Discipline is often the secret ingredient behind achieving your French language goals. It's what helps you stay focused even when you're not as excited as you were at the beginning or when the newness of learning wears off.

When you try to discipline your cat a little bit.
You may know René Lacoste. He is the man behind the famous polo shirt with a crocodile logo.
Before the crocodile, Lacoste was a legendary French tennis player. And he was also a symbol of discipline. During one particularly grueling match at the 1927 U.S. Open, where the temperatures soared to over 100°F (38°C), Lacoste battled dehydration and exhaustion.
Lacoste's dedication to rigorous training and his ability to maintain discipline, even during challenging circumstances, helped him secure multiple tennis titles.
Acquiring French requires daily dedication, whether it's reading a page of French text or listening to a short podcast. In this journey, discipline is your running partner, helping you stay the course and cross your linguistic finish line with confidence. #trusttheprocess
5 astuces pour rester discipliné chaque jour
1. Fixez-vous des objectifs réalistes
Set Realistic Goals. Start with achievable goals. For example, commit to reading or listening for just 10-15 minutes a day. As this becomes a habit, you can gradually increase the time.
2. Incorporez le français dans votre routine quotidienne
Incorporate French into Daily Routines. Find opportunities to integrate French into your daily life. Listen to French podcasts during your commute, read French stories during breaks, or switch your social media to French for exposure.
3. Explorez " Les mots d'Alice "
Explore Short Videos.We now offer short, engaging videos that take only a minute of your time. This makes it incredibly convenient to commit to your daily French practice, even on your busiest days.
Each video offers valuable language content and ensures that you stay connected to the French language every day.
4. Faites-vous un coin français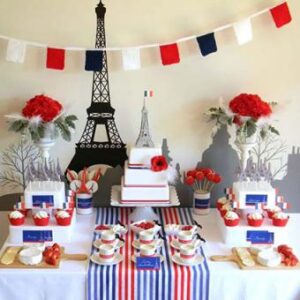 Create a French Corner. Dedicate a specific space in your home or workspace for French acquisition. Surround yourself with French books, posters, or other fun, beautiful materials to keep you motivated.
5. Rejoignez notre communauté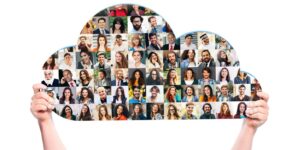 Join Our Community. Connect with fellow French learners on our community platform. Our members gather online every Thursday at 8 am US Pacific time / 5 pm France time to read and discuss French stories together.
Being part of this supportive community not only provides accountability but also fosters a sense of camaraderie in your French journey. Together, you can commit to reading and listening to French every day and share your progress with like-minded learners.
On Trustpilot Jeff shared:
Perfect for learning French naturally – Alice has made a fantastic site. There's so much content on the site in addition to the wonderful videos, and it's updated regularly. Alice is such a good story teller, and she introduces vocabulary repeatedly and over time so you acquire the words naturally. I've really enjoyed the site and would highly recommend to anyone who's learning French.
What are you waiting for? Join us now and make real progress in French! You will gain:
CLARITY: progress step by step through stages and make French become clear to you.
COMMUNITY: meet weekly and keep yourself accountable through the most caring and invested community.
TRANSFORMATION: feel empowered. Be fluent in French. Transform yourself and get a new soul.
Happy French acquisition!
P.S. Got friends, family, colleagues and clients who want to become fluent in French? Share this with them, they'll thank you for it!
P.P.S Listen to our new Audiobook – Une détermination sans limite – This story written by Theresa Marrama is perfect for beginners. Valérie, a 14-year-old girl, is different from her peers. She faces obstacles but she is determined.