Coucou les French learners,
We celebrated la fête de la Toussaint on Monday and I thought I would share with you this lullaby. It used to be sung to the Princes of France:
The lullaby says: " Sleep, sleep my little prince, don't be scared of the werewolves, don't listen to the wind creaking, the French saints are looking after you…"
Who are those French saints who had incredible lives? Let's travel to the past…
Les Saintes de France
I am very grateful to have had Claudine Hemingway as a former student. Claudine is American but I can confirm she is more Parisian than myself! She knows so much about French History and her newsletters are always filled with fascinating stories about Paris. In one recent newsletter, Claudine wrote about the Ladies of the Luxembourg. When you walk through le Jardin du Luxembourg, you will see 20 statues of incredible French women. Some of them are the saints mentioned in the lullaby.
Madame sainte Geneviève
She is as Claudine mentioned: " the Patron Saint of Paris who at just seven years old devoted her life to God and was blessed by Saint Germain of Auxerre. When Attila the Hun was headed to destroy Paris, she gathered everyone at the banks of the Seine to pray. Attila and his men changed course and headed to Orleans. In 464 she saved hungry Parisians by navigating the blockades on the Seine to gather grain in Brie et Troyes to feed the citizens." More recently, during the First World Ward, the German were very near Paris so the Parisians, once again prayed their Patron and Paris was miraculously saved by the taxis from La Marne.
Madame Sainte Radegonde
She was born in Erfurt, Thuringia where I used to live in Germany! She married Clotaire the First, son of Clovis and became queen of the Francs. She is also know as Radegonde de Poitiers because she founded the Abbey Sainte-Croix de Poitiers in 552.
Madame Blanche de Castille
She also has a statue in le Jardin du Luxembourg. Claudine Hemingway explains that: " she was born in Castille, Spain. Her father was king Alfonso VIII and her mother, Eleanor of England who was the daughter of Eleanor of Aquitaine. Eleanor decided Blanche was the most regal looking and in the 1200 Peace Treaty it was added that Blanche would marry the son of Philippe Auguste, Louis VIII. In 1214 she gave birth to Louis IX, also know as Saint Louis and devoted her entire life to him. At just twelve years old when his father died, Blanche served as regent, with an iron fist. Louis and his mother were very close, raising him to be pious, devoted to the church and teaching him to respect his role as king."
QUOI DE NEUF ?
Our new series – The Motivation Break – in English continues! It is in English because I really want to share French learners experiences.
The goal of this series is to motivate YOU to keep acquiring French. The path to acquisition has its ups and downs but the journey is the reward!
ANYONE CAN BECOME FLUENT IN ONE OR SEVERAL LANGUAGES.
YOU CAN BECOME FLUENT IN FRENCH.
Our last conversation was with Fabio Carvalho from Brazil. As Tricia commented: " Fabio's energy is infectious!".
Fabio teaches English using comprehensible input and in his free time, he acquires French. Fabio joined our community and from time to time he will participate with enthusiasm in our book clubs and stories together. In this video, Fabio talks about the difference between passive and active listening. It is a true inspiration!
Let's imagine a story together!
We are meeting this Saturday November, 6 to co-create a story! The objective is to publish a great story for the community! So far, you can enjoy two stories on YouTube.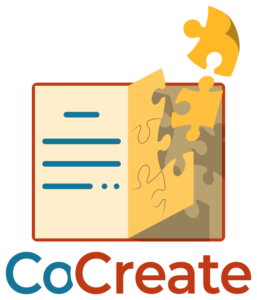 We will spend the first 30 minutes co-creating a character and plot together. We will then write and discuss. This will get the story in written form, and through the process we will read the story again and maybe even embellish it!
JOIN US for a fun story together! How exciting! Who knows you may talk to Fabio, or Kay?!
Gain New Friends and Get Involved with the French Learners Community. #youarenotalone
Increase your vocabulary and comprehension #storyispower
Reduce your stress #relax
Reviews of the week
Dawn shared one of the best review ever:
I have learned more with your 7 video's in 1 week of this Membership than I did in 3 month's of Duolingo Events! Merci Beaucoup Alice. You make learning French so much fun!
Graham also shared:
I have worked through the Baby Stage section and the Infant Stage section. I am now working my way through the baby stage again. I am amazed that I can comfortably listen and understand Alice telling the Baby Stage stories. What a fantastic resource this website is!
By the way, the Infant Stage has already 21 sessions with exclusive videos, scripts and audio to acquire the most frequent French structures. All you have to do is to sit back, relax and enjoy the stories. Your brain will store the new vocabulary forever.
STORIES make you ABSORB the French language the JOYFUL way!
What are you waiting for? Join us now for as little as 5 Euros/month (the same as getting a fancy drink)!
Happy French acquisition!
P.S. Got friends, family, colleagues or clients who want to become fluent in French? Share this with them, they'll thank you for it!
P.P.S Have you read and listen to our new eBook yet? 
Marie and her dog, Médor are inseparable until one morning Marie wakes up but cannot find Médor. Where is Médor ? Marie sets out on a quest in Montmartre, Paris to find her beloved dog. Will she finally find Médor ?
It is a comprehensible story written in the present tense with unique characters and exciting twists to keep you wanting more! Rich vocabulary and structures are repeated throughout the stories to provide optimal input. They will help you acquire French the natural way.