Coucou les French learners,
The community is getting big and and strong! Our first live book club was a success! Members from all the world shared some amazing stories about Le Louvre and where they come from. Watch the replay in case you missed it.
THE POWER OF SHARING! Shared experiences are so powerful to build bonds between French learners. Experiences such as having visiting Paris provide a way for learners to acknowledge a commonality and start further conversations in a relaxed and joyful way.
#youarenotalone
Le club de lecture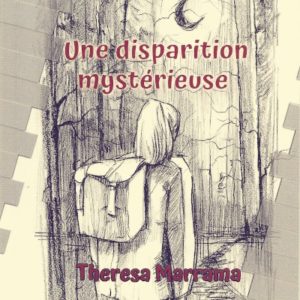 On Saturday 6th March
6pm GMT / 7pm CET / 1pm EST / 10am PST
It has been a week since Alice's best friend Dominique disappeared. Since that day, Alice's world has turned upside down, and her life has begun to spiral out of control. Will Alice see her best friend again? Did Alice pay enough attention to the details leading up to her friend's disappearance? Will an old Louisiana legend come to life? Will she discover a far greater mystery that has haunted the marshes of Louisiana for years?
Lire avec plaisir
The goal of meeting monthly to discuss a French reader is to encourage YOU to read, read, read! Read with pleasure, don't feel like studying French!

What are the benefits of pleasure reading?
Get lost in a book. Engage and immerse yourself, visualize meanings, relate to characters, and participate in making meaning. Then your brain absorbs the French language effortlessly.
Develop deep understanding, pro activity, resilience, and grit.
Express a growth mindset and a sense of personal and social possibility.
Make significantly more progress in vocabulary and spelling.
#youcandothis
TIP OF THE WEEK
Doctor Beniko Mason recommends to start reading about 50-70 pages per week and then to gradually increase the amount to 100 pages and then 150 pages per week.
It is actually hard to start reading in a foreign language but we have your back! When you join us, you have access to hundreds of stories sorted by level (from Baby, Infant, Teen, Adult to Senior!) and by interest (love, funny, true, sad, animals…).
Set yourself to read and listen to 5 stories per day at first, then gradually increase the amount to 10 stories per day! It is easy, you don't have to look for readers at your level, you have ALL the reading you need at hand.
I have set myself to read at least 5 pages a day in German. So far it has been easy to stick to the challenge. I read whilst having my breakfast. I don't look at my phone, my emails until later in the day when I am ready to work. Find a routine which fits in your day and stick to it!
Are you ready to start reading in French everyday? Don't wait, start now.
#becomefluentinfrench
QUOI DE NEUF ?
If you are new to our approach, check out our new series about the language ACQUISITION PROCESS.
The series is drawing to an end! In the last video, I talk about Doctor Beniko Mason's work on language acquisition. I share how Doctor Mason developed a successful reading program for her students in Japan and how they achieved amazing result at the TOEIC.
Don't miss out the last video of the series which will be about Doctor Stephen Krashen, the man who introduced the comprehensible input hypothesis and changed my way of teaching French!
After reading Le pari du singe et du lièvre, which is an amusing folktale from Mauritania, Will commented :
" That was a funny story. I liked that word "archi-faux" , I had never seen it before. Also, I like the way the underlined words have been embedded in the text. Since joining this site I have increased my vocabulary immensely. And by going back to the baby stage repeatedly, I am building a very strong foundation. It's a great way to learn."
#trusttheprocess
Happy French acquisition!
P.S. Got friends, family, colleagues or clients who want to become fluent in French? Share this with them, they'll thank you for it!
P.P.S From March 1st, the membership rates are changing for new members joining us. Embark on the French journey for 3 months, 6 months or one year. If you want to join for just one month for 4.75 Euros, you still have 3 days left! Join us now.