Coucou les French learners,
Wednesday was a day off in France as we commemorated the end of the Great War, la Première Guerre Mondiale.

L'Armistice
Thanks to one of my dearest learner and French lover, Claudine Hemingway, I found out that the famous impressionist Claude Monet donated Les Nymphéas to the State as " a gift to France to honor victory in war and the conquest of peace"

Read in French 5 things to know about this masterpiece.
3 astuces pour rester motiver
Acquiring another language is a personal experience. It can be very lonely at times. It has its ups and downs.
Let's face it! It is hard to stick with it BUT #youcandothis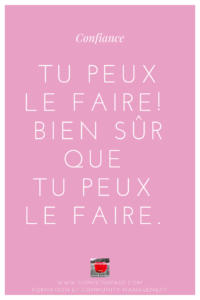 Find COMPREHENSIBLE input
It may sound obvious, but the first thing to do to stick with it is to UNDERSTAND what you hear and/or read.
Tony, who is doing the Baby Stage asked this great question: " Why do language teachers tell you to just listen to the radio, movies, etc even though you have no idea as to what is being said?"
Well, you can of course just listen to the radio or watch a TV show. It is input and #inputaloneisufficient
BUT when you are a beginner, chances are you won't understand anything and you will loose it. You will lose your concentration and you will not be motivated to keep on.
SO what is the point?
When you just listen to input as opposed to comprehensible input, you may start to understand it at some point but after how many hours, years? It is much more efficient in terms of motivation and comprehension to start with input that is comprehensible to you.

It is a piece of cake, it is easy!
Comprehensible input means input you understand overall (not every detail). Start with the Baby Stage or with very easy stories with simple sentences.
Find COMPELLING input
Find input that INTERESTS you. Find stories that you enjoy.
It took me some time to find German input that I could understand AND that was interesting enough but finally I have found it! I have found a compelling podcast – Slow German about the German culture and History which I really enjoy. Now, I listen to German every day and it is paying off. I understand more and more German. Because I understand it better, I enjoy it more and I want to listen to more German. It is a virtuous circle!
Andy, one of our dearest member, commented: " I just read Qui est Hergé? I got so deep into the story because I am familiar with Tintin, that was the best reading so far. "
What topics, activities are you into? Look for the content you enjoy and dive into it in French.
Find a COMMUNITY
Plug into an online community that will make you feel that you are not alone in this language acquisition quest. There are people out there just like you.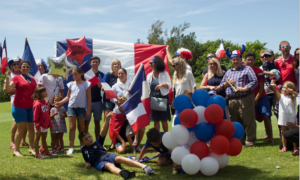 That is why we just launched a new feature to CHAT with the French learners community. Join us and chat with us about the weather, things you enjoy doing or your favorite French story so far. This keeps you accountable. It helps you make language acquisition a daily commitment.
Share your experience. Share your journey. Share your ups and downs and get SUPPORT from other learners out there feeling the same!
TIP OF THE WEEK
Consistency is the name of the game. Make language acquisition an essential part of YOU.
Read and Listen to COMPREHENSIBLE and COMPELLING content. Be part of a COMMUNITY.
#trusttheprocess
QUOI DE NEUF ?
The NEW Marie & Médor series is underway! Did you watch Marie and her dog, Médor last episode? They go for a walk to the spectacular falaises, cliffs of Etretat, in Normandie. However, the walk turns out to be spooky…
When you are a member, you get to read and listen to Marie & Médor adventures in the present tense AND in the past tense.
AND here are the new stories and exclusive videos:
La sorcière du placard aux balais, a house is haunted by a witch who lives in the brooms closet! It is French children's classics;
Comorre, a dreadful lord who lives in the forest kills all his wives but one escapes! It is a legend from Britanny;
Le loup déguisé en agneau, another Aesop's fable about a wolf who dresses up as a lamb to eat one.
REVIEW OF THE WEEK
Liz and her family have completed the Baby Stage , BRAVO ! Liz says: " We are thoroughly enjoying the stories.  My husband and I have studied various languages.  He is a linguist.  This is by far the most enjoyable way to acquire a language.  Thank you for putting your stories together with such care and enthusiasm! "
The Infant Stage is starting SOON!!! Watch this space!
Happy French acquisition!
P.S. Got friends, family, colleagues or clients who want to become fluent in French? Share this with them, they'll thank you for it!